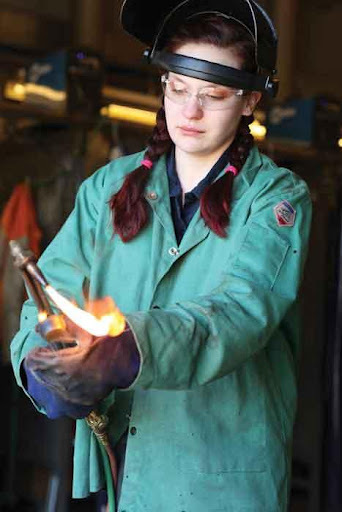 The VPSB Career Campus will again be holding the Jumpstart Summer Program. This year we will offer the Pre-Apprentice- Millwright course.
This program is funded through the JumpStart Summer Grant and allows for 10 students chosen from our 5 high schools to attend. Qualifying students must be a 2022-23 senior and have completed the NCCER Core credential. The class will take place from 8-2 M-F from June 20 through July 22 (no class July 4).
Upon successful completion of the course, students will receive payment of $1,200, which is funded through the grant.
The Millwright course teaches students how to install, maintain, diagnose, and repair equipment such as compressors, pumps, conveyors, gas and steam turbines, monorails, and extruders. This type of work can be found performing mission-critical work at coal, gas, nuclear, and alternative-energy power plants. Their skills are also vital in industries as diverse as automotive, aerospace, food processing and pharmaceuticals.
In addition to the $1,200 payment, students will earn Carnegie credit in the Pre-apprentice course and an industry based credential in CITF Millwright.
Interested students should contact their school counselor for requirements and information on how to apply.