Our four parish marching bands fought through tough windy and cold conditions on Saturday and completed their 2022 marching seasons at the Louisiana Showcase of Marching Bands.
36 bands from across the state competed in the competition.
Results from our local performances are below each of the schools pictures.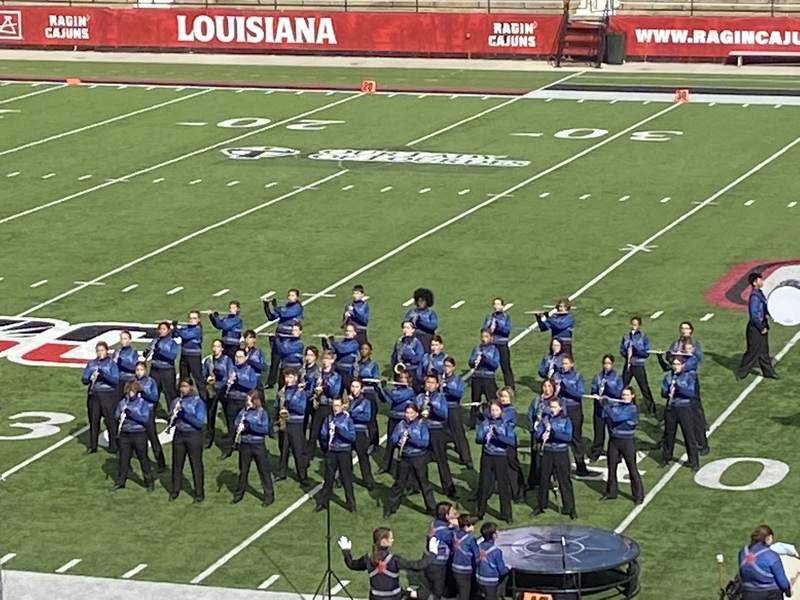 North Vermilion High scored all superior 1's in Auxiliary, Percussion, Drum Major and overall band. The were also award 2nd place Auxiliary in Class AA and second overall in Class AA. They finished behind South Lafourche who ended up 6th place overall and the only small band (A and AA) to crack the top 10.
The Patriot Band finished with an overall score that placed them as 2nd Place in the Class A and AA Small Bands portion.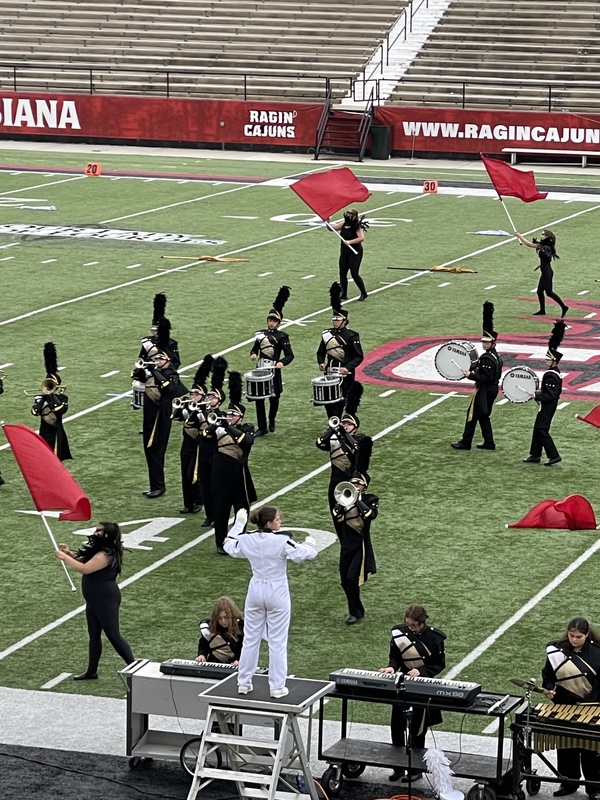 Kaplan High School finished off their season with 1 Superior rating in Auxiliary and 3 Excellent ratings in Percussion, Drum Major and overall Band.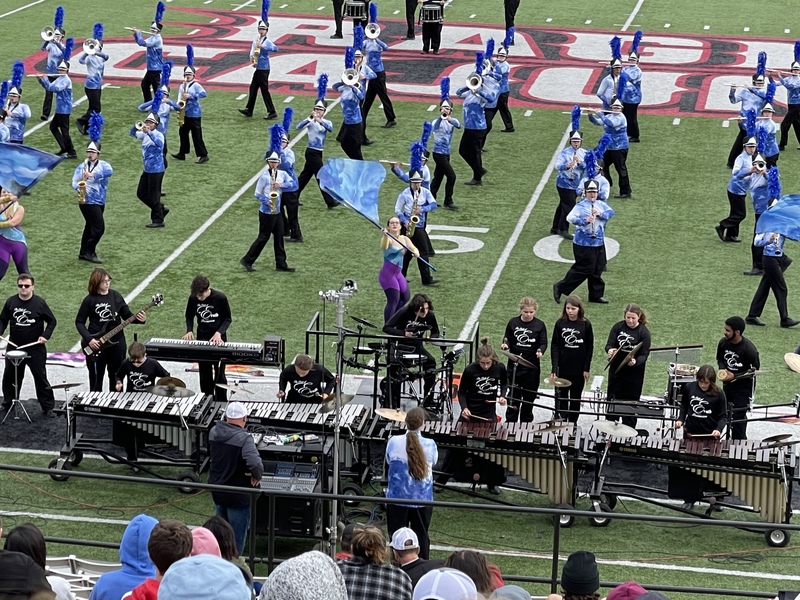 Erath High School capped off their season with a Class A State Championship after receiving all Superiors in all categories. They were 2nd Place in Class A Auxiliary in addition to their overall 1st Place band finish.
Erath finished with a 3rd Place overall in the combination small class awards trailing South Lafourche and North Vermilion in overall scores.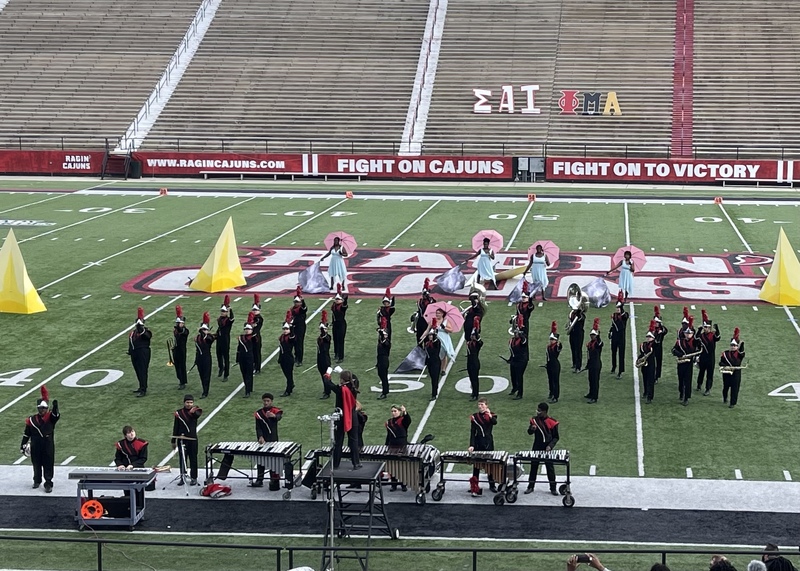 Abbeville High finished off their season with 3 Excellent ratings in Auxiliary, Percussion and Band. They had 1 Superior rating in Drum Major. AHS Drum Major Chloe Klein was also the Class A overall 1st Place Drum Major.
We are proud of the efforts of our students, our band directors and their staffs for a great season.