A reminder that Monday, December 3rd is a virtual learning day for students in grade K-3. This is the second of four days that the district is required to conduct the art of teaching reading in-service as required by state law.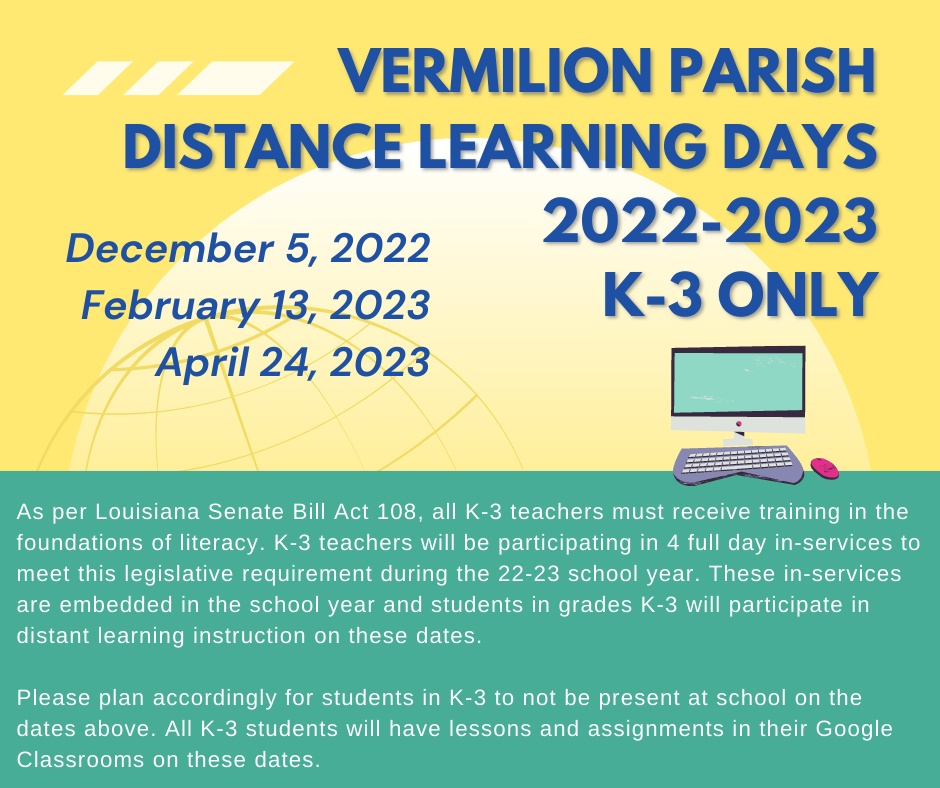 Menus for the month of December have now been posted to the website.

We hope you all had a great Thanksgiving break. We look forward to seeing all of you tomorrow as we begin our final 20 day push and the end of the first semester. Have a great evening Superintendent Byler

Below is the link to the Special Education Advisory Council Meeting for November
https://5il.co/1kf3r

November Menus - Now Posted on Website

As a reminder so that necessary arrangements can be made, Vermilion Parish School System will be closed on Monday, November 7th and Tuesday, November 8th for Fall Break and Election Day. In addition, the Thanksgiving Break is just around the corner. Schools and central office will be closed on November 21st through November 25th.

Monday is the official state mandated parent/teacher conference day for Vermilion Parish schools. Students do not have school. Specific details on the schedule of your child's school should have been given out by the individual school.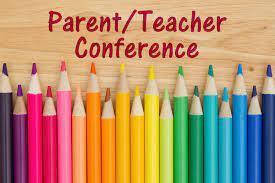 Tomorrow is the beginning of the second nine weeks of school. Report Cards are set to go home on Friday, October 21st. Parent Teacher Conferences will be held on Monday, October 24th.